Gwynedd councillors vote to consider Anglesey merger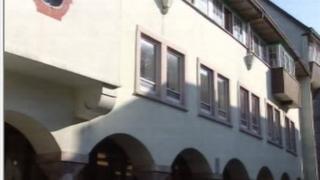 Councillors in Gwynedd have voted overwhelmingly to further consider a merger with Anglesey council.
A Gwynedd spokesman confirmed 47 councillors were in favour of discussions, three voted against and five abstained.
It comes a week after Anglesey councillors voted against a voluntary merger.
The vote was in response to the consultation on local government reform.
In January, the Williams Commission said the number of Welsh councils should be cut from 22 to 12.
Anglesey council leader Ieuan Williams said mergers "won't be the answer to the huge financial cuts" authorities face.
'Massive cuts'
The motion tabled by Gwynedd council said it would not "close the door" on any possibility that could lead to savings or reduce the scale of cuts.
Council leader Dyfed Edwards said: "We cannot simply ignore the massive funding cuts that are now facing us.
"As a council we have decided that the responsible course of action is for us to explore every possible avenue that could lead to savings that would, in turn, limit the scale of cuts to frontline services."