Plans to improve road links to Holyhead port from A55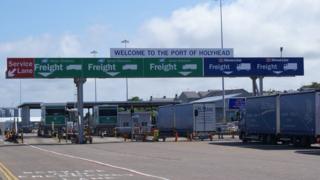 Improving road links from Holyhead Port on Anglesey to the A55 are to be considered by the Welsh government.
Economy and Transport Minister Edwina Hart said the government will look at potential improvements as part of the draft National Transport Plan.
The government has been asked to upgrade roads to the dual carriageway to cut down on the risk of accidents.
A review will involve Holyhead Port management, Anglesey Council, Network Rail and ferry operators.
At the moment, port traffic must travel through the town after leaving the A55 expressway on the outskirts of Holyhead.