Fast ferry return hope from Dun Laoghaire and Holyhead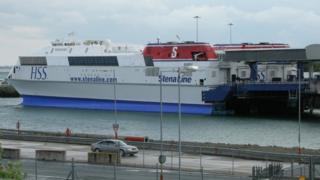 An alternative provider is being sought to run a seasonal fast ferry service between Dun Laoghaire in Ireland and Holyhead on Anglesey after Stena Line scrapped its HSS Explorer service.
The Dun Laoghaire Harbour Company is inviting expressions of interest to run the service from 2016.
Stena Line said it was consolidating its services from Holyhead to Dublin Port.
The harbour firm said it had not ruled out working with Stena in the future.