Wylfa nuclear reactor shut down for fuel element investigation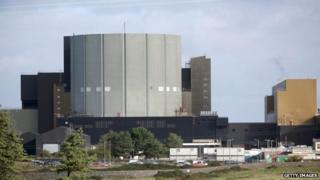 The operators of a nuclear power station on Anglesey say it is "highly unlikely" a fault will mean it shuts down permanently.
Station bosses Magnox shut down the Wylfa reactor on Saturday after they were unable to remove a fuel element.
The reactor is due to stop generating power at the end of 2015.
However, operators Magnox said the firm did not expect to bring its closure forward as a result of the fault.
They added the reactor would not restart until investigations have been completed.