Woman, 70, dies after 30ft fall on Snowdonia peak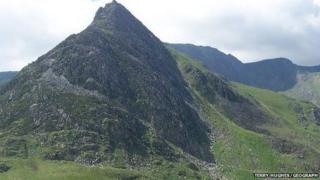 A 70-year-old woman has died after falling 30ft (9m) while walking on a Snowdonia peak.
The woman was part of a group of six from the Midlands and south of England who were climbing Tryfan on Wednesday.
Members of Ogwen Valley Mountain Rescue Organisation found the woman on a footpath near Milestone Buttress after her partner, who suffered superficial injuries, raised the alarm.