Gwynedd special school staff member facing dismissal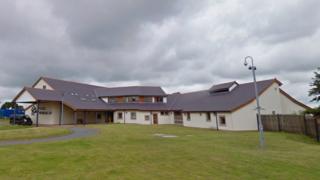 A member of staff at a Gwynedd special school could face dismissal after an alleged incident last year.
Two female members of staff at Ysgol Pendalar, in Caernarfon, were suspended in December.
The school's disciplinary panel has now recommended one of them be dismissed. She has the right to appeal.
Gwynedd council said the other staff member would return to work "in the coming weeks".
Ysgol Pendalar has about 90 pupils aged between three and 19-years-old, all with special educational needs.