Conwy council four-weekly refuse collection trial concerns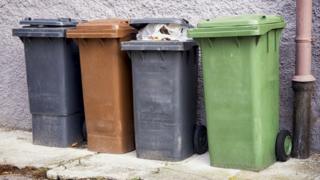 A four-weekly refuse collection trial for thousands of households in Conwy county would be a "real struggle for many" an AM has warned.
Clwyd West AM Darren Millar wants to meet council bosses about the one-year trial which affects homes whose non-recyclables are collected on a Monday.
Elsewhere, council collections will move from fortnightly to three-weekly.
It claimed a review found half of items put in a wheelie bin could have been recycled. The changes start in July.
Recyclables will continue to be collected weekly.