Closure-threatened Anglesey public toilets being offloaded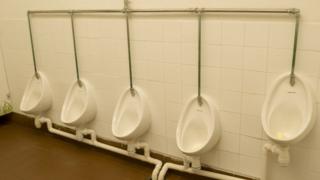 Public toilets on Anglesey are being offered to town and community councils in a bid to stop them being closed.
Anglesey council's contract for 17 toilets ends in 2017 and they face being scrapped due to budget cuts.
A letter has been sent to councils to see if there is interest in taking them over from 1 April.
Councillor John Roberts said: "We don't want to reach a situation where we'll have to close toilets and sincerely hope that we can find a solution."