Road shuts at Llanberis for Slateman Triathlon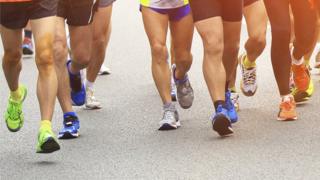 Gwynedd council warned of a road closure with over 1,200 people in Llanberis for the two-day Slateman Triathlon.
Last year, over 2,000 people took part in the event.
The A4086 Pen y Gwryd road was closed during races.
The sold-out event included a lake swim in Llyn Padarn, cycling over Llanberis pass and along the Ogwen Valley, and a run through Padarn Country Park.