Car crashes into bathroom of Pwllheli house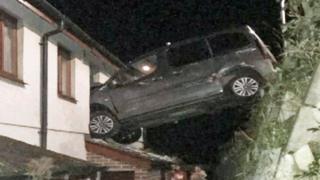 A man has described how a car crashed into the bathroom of his house, seconds after his partner left the room.
Danny Jones said Abbey Claybrook had just left the bathroom of their home in Pwllheli, Gwynedd, to attend to their baby who had started crying.
"If it had happened five seconds earlier, Abbey would have been killed and my child would have been left without a mother," he said.
"It's all been a nightmare, like something out of horror film."
The couple and their 15-month-old must now move out of the house in Cesail y Bryn into temporary accommodation while the house is repaired.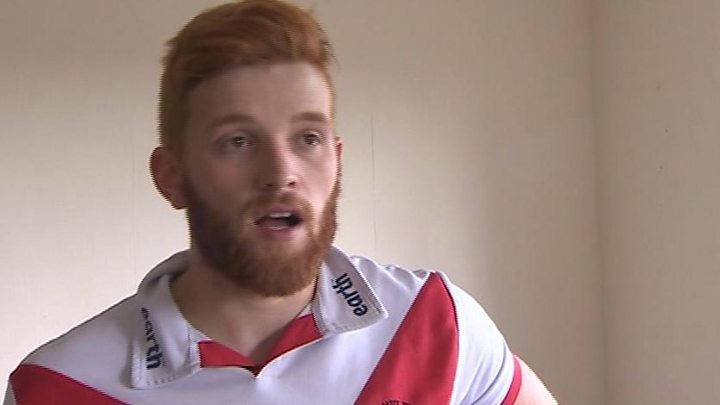 Mr Jones said: "It's really horrible. We can't sleep. It doesn't bother me about the crash at all, the house is only mortar and bricks, but when you close your eyes you can just hear the bang.
"Now we've lost our home. We're trying to get out of here because we just don't want to look at the place. We don't want to be here at all."