Conwy second home tax hike proposal scrapped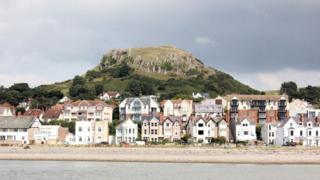 A planned hike in council tax for second homes and long term empty properties in Conwy is to be scrapped.
Conwy council had proposed raising the charge by 25% for second homes in the county and by 100% for empty homes from next April.
However the council said in a report there were "many loop holes in the system" which made it "very difficult" in practice.
The council now proposes looking at the issue again for April 2019.
Sam Rowlands, cabinet member for finances, said in the report: "Council tax premiums are a complicated matter and whilst theoretically they look to provide a way of managing the housing availability in Conwy, there are many loop holes in the system which make the reality of this very difficult.
"We must be clear on what potential impact any premiums may have on our tourism sector as well as our council tax base. Until this is understood more clearly and shown to not be negative, I am not willing to support immediate premiums."