Welsh arts funding 'needs strategy' from ministers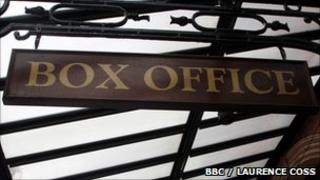 The assembly government has been criticised for not giving a strategic direction to funding decisions by the Arts Council of Wales.
A cross-party report said the assembly government had not been "sufficiently engaged" in decisions that could have big policy implications.
The communities and culture committee also called for councils to have a legal duty to support the arts.
The government said access to culture should not be denied to anyone.
The report says the assembly government appears to have subsequently sought to "wash its hands" of decisions made in an Arts Council of Wales (ACW) investment review.
The ACW announced last summer that it would stop funding 32 groups as a result of the review. It will continue to fund a further 71 groups.
Labour committee member Lynne Neagle said a number of AMs were concerned the council's review "will effectively end" theatre-in-education provision in large parts of Wales, including her Torfaen constituency.
She said: "There is an arm's length principle, but the assembly government is responsible for the general direction of policy for the arts and we do have a commitment to ensuring geographical access and, very importantly, a commitment to ensuring that we take account of the needs of some of Wales' poorest children in our decisions.
"And I feel that the minister (Alun Ffred Jones) really should be trying to address that and should have ensured that the Arts Council thought again."
New law
The committee's report also calls on the government to bring forward a new law, or measure, to place a statutory duty on councils to support local arts and cultural experiences.
Heritage Minister Alun Ffred Jones said he attached great importance to cultural experiences - including ancient monuments, national museums, art galleries and theatres - being available to communities across Wales, regardless of location.
He said: "Similarly, it is important that access to cultural life should not be denied to people because they have disabilities or because they belong to a minority group.
"The committee's report will be read with interest by many people, and I will look forward to a debate in the chamber at the end of March."