Welsh Lib Dems' job grants for unemployed youngsters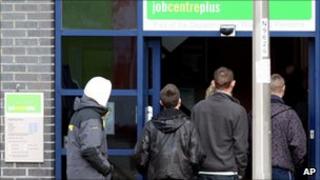 Businesses would get £2,000 grants to train young workers under the Welsh Liberal Democrats.
They pledged to issue 5,000 grants a year to employers who take on young unemployed people.
It is part of the Lib Dems' economic programme for May's assembly election.
Leader Kirsty Williams said the party would create jobs by investing in home-grown businesses and improving the skills of the workforce.
The grants will be offered to businesses that hire 18 to 25-year-olds who are out of work and need training.
The Lib Dems also said they would reduce the burden of regulation on businesses and establish a Welsh stock exchange to make it easier for businesses to access capital. The party would provide the funding needed to start the exchange.
Wales was the poorest part of the UK and the least competitive, the Lib Dems said.
Ms Williams said: "Welsh Liberal Democrats will focus on creating new jobs and prosperity by investing in home-grown Welsh enterprises, by tackling the skills gap and by making sure that Wales has businesses that can compete in the modern world."