So who were the big spenders?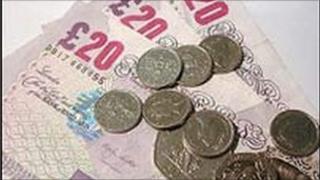 Last May's Assembly elections seem some distance away now - but today we've found out who spent what - and it's fascinating.
Top spenders by far were the Welsh Conservatives, with more than £250,000 - we don't know the exact figure yet because that puts them in a higher category and they don't have to file their returns until November 5th.
The next highest spenders were Plaid Cymru, with £173,139. Third were Labour with £153,009, but interestingly a not too distant fourth were the Welsh Liberal Democrats, with £114,178.
Both the Greens, with £56,944 and UKIP with £55,931 spent a fair chunk of cash without any tangible electoral reward in terms of seats.
A number of things jump out. Firstly, the Tories were way way out in front - which explains much of the talk from activists in other parties that theirs was an "under the radar" campaign which relied less on shoe leather on the ground and more on sophisticated voter targeting in order to mobilise their base. Before there are irate Conservative activists flooding the comments - that's not to say that a lot of people didn't put in a lot of work to secure what was a very good result for the party in May.
It will be fascinating to see how much more than £250,000 the eventual figure is.
The other figure that I find intriguing is that the spending was fairly close between Labour and the Liberal Democrats. Labour ran a pretty frugal campaign generally, but on several occasions, I was collared by Lib Dem officials and activists keen to plead penury. Yes, Labour may have had the trade unions behind them, but only the PCS spent any substantial sum according to today's figures from the Electoral Commission.
For Plaid to come in second of the big spenders will be an additional factor for Dr Eurfyl ap Gwilym and his review team looking at the party's performance in May to cogitate over. They (like the Liberal Democrats) can't argue they were substantially outgunned by Labour during the campaign, certainly.
The amount spent in certain categories is fascinating too. Labour spent heavily on their party political broadcasts, £47,313 in fact - that's a huge chunk of their overall expenditure. Plaid, by contrast, spent less than half that, at £19,594. Carwyn - The Movie didn't come cheap.
The Lib Dem return is harder to read, but includes a payment of £7,200 to Tinopolis media company for "campaign broadcasts".
Plaid and Labour were pretty much level pegging when it came to spending on manifestos, gaffes and spelling errors and all - Plaid spent £7,070 and Labour £8,617.
Plaid spent much more on "Market Research and Canvassing" than Labour, with £34,033 to £16,158. Bad news for those who detest junk mail, where Plaid again outspent their rivals on unsolicited mail by £63,856 to £49,120 - still hefty expenditure for both.
We'll have to wait until November to see how the Tories spent their cash, but I imagine the returns of each will be pored over by grizzled campaign veterans from each party with some surprises for all about their rivals' strategies.
For me, these figures raise more questions than they perhaps answer about the way the 2011 campaign was fought.