Carwyn Jones visits New Zealand for Rugby World Cup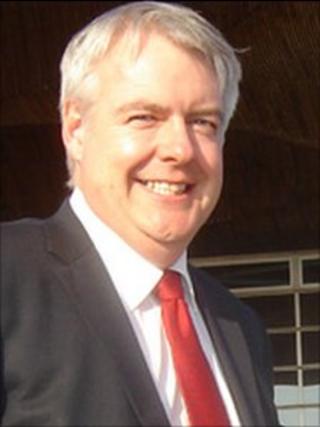 First Minister Carwyn Jones is jetting off to New Zealand to sell Wales during the Rugby World Cup.
He will meet politicians, promote Wales as a place for business and tourism, and visit cultural sites.
Mr Jones will be at Wales' first match of the tournament against South Africa in Wellington on Sunday.
A memorandum of understanding between Wales and New Zealand about the Olympics and Paralympics will be signed during his four-day visit.
'Global stage'
The New Zealand Paralympics team is planning to use Swansea as its training base before next year's Games in London.
The first minister's visit will include an attempt to forge links with businesses and the Maori community. He will attend a Wales day at the national Te Papa museum in Wellington.
He is also due to meet New Zealand Prime Minister John Key and other government ministers to discuss issues such as the economy and agriculture.
Mr Jones said the Rugby World Cup was an opportunity to "raise our international profile".
"This invite from the New Zealand government presents a major opportunity to raise the profile of Wales and to highlight our nation as a tourist destination and a place to invest and do business," he said.
"The current economic climate means it is more important than ever that we do all we can to promote Wales on the global stage and make our own opportunities and create business opportunities.
"Wales has much in common with New Zealand and we have much to learn from each other on many issues, from economic development, rural affairs through to languages."