'Reach out' call to Plaid Cymru from Elin Jones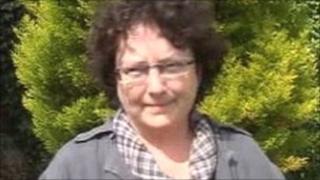 A contender for the leadership of Plaid Cymru has urged the party's annual conference to "reach out" to a wider section of the population of Wales.
Ceredigion AM Elin Jones told delegates in Llandudno it is time to "open our doors to more people and challenge our comfort zones".
"We need to have the debate about our aspirations for Wales with more people," she said.
Ieuan Wyn Jones gave his last conference speech as leader on Friday.
Dwyfor Meirionnydd assembly member and former party president Dafydd Elis-Thomas has also confirmed his intention to run for the Plaid leadership when the contest opens early next year.
Student activist
Taking the opportunity to set out her stall to party members, Ms Jones said that Plaid Cymru should not be satisfied with just talking to a "peace rally, or a language rally or a picket line or a farmers' union".
"We need to be addressing organisations such as the Ladies' Circle, the Chambers of Trade and British Legions.
"There is a place in Plaid Cymru for the Welsh language student activist, the Swansea plumber and the retired couple from Wigan living in Pwllheli," said Ms Jones, the party's communications director.
On Saturday the conference will discuss motions on nuclear and renewable energy, housing and independence for Wales.
Delegates will also be addressed by Plaid's parliamentary leader, Elfyn Llwyd, president Jill Evans, chief executive Rhuanedd Richards and former leader Dafydd Wigley.