Welsh Government: What's on Labour's 'to do' list?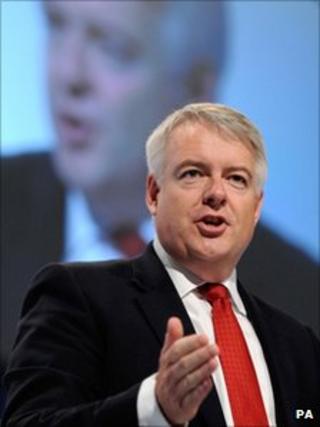 Labour has survived in office without a majority of seats in the Welsh assembly for more than four months.
Now it is preparing to tell the country what it wants to do with the rest of the assembly's five-year term.
On Tuesday First Minister Carwyn Jones will present his programme for government which aides say is a "road map" towards delivering Labour's manifesto.
Call it Labour's "to do" list - what Labour wants to achieve before the next election in 2016 and how it plans to do it.
The intention, we're told, is to help voters make up their mind when they return to the ballot box.
Mr Jones says the programme will contain "measurable targets so that people can judge us on our record over the next five years".
'Open and accountable'
Sources say Tuesday's statement is part of an attempt to make the Welsh Government "more open and accountable".
There will not be a timetable, but officials say annual updates will help show whether or not the government is performing against a set of "indicators".
The five headline pledges upon which Labour fought its campaign for May's election will take centre stage:
Labour promised more apprenticeships
To make it easier for patients to see their GPs at evenings and weekends
To protect funding for frontline schooling
To create 500 more police community support offices
To ensure more children benefit from free childcare and health visits.
But there is no shortage of other work to keep ministers occupied, with some obvious problems to confront.
Education Minister Leighton Andrews has complained of "systemic failure" after Wales' schools were compared unfavourable in an international league table.
An austerity drive in Westminster will mean cuts to the devolved budget.
And with a lacklustre economic recovery, the Welsh Government will be under scrutiny over what it can do to drag Wales out of the doldrums.
Labour has been in charge - either alone or in coalition - since the outset of devolution in 1999.
Before the election Mr Jones promised to make "delivery" his party's watchword if it secured a fourth term of office.
Labour got that fourth term, but fell one seat short of an outright majority, meaning it will be dependant on the votes of opposition AMs to get legislation and budgets through the Senedd.
Mr Jones can be as clear as he likes about what he wants to do. But with public spending being cut and with no outright majority, actually doing it will not be easy.