Q&A on Welsh government's draft budget for 2012-13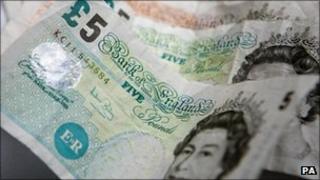 As the Welsh government prepares to outline spending plans worth more than £14bn in its draft budget, BBC Wales political reporter Toby Mason explains the process and looks at the political challenges facing ministers.
Q What's happening and when?
The Welsh government will publish its draft budget for 2012-13 about 15:00 BST on Tuesday. The announcement will be made by Finance Minister Jane Hutt in the assembly chamber.
Q What's different this time?
For the first time in several years, there is a Welsh government without a majority in Cardiff. It means that with 30 out of 60 seats, First Minster Carwyn Jones does not have the votes he needs to pass the budget. He will need to make compromises by the time the final budget is voted on in mid December to secure the backing of at least one opposition AM.
The three opposition parties will be looking forward to negotiations to see how much of their spending proposals they can get into the budget.
Q How much is it all worth?
In cash terms (not adjusted for inflation) the total Welsh government budget, revenue and capital, will fall from £14.537bn this year to £14.528bn for 2012-13. In real terms the drop is more severe.
We already have indicative plans for next year and the year after, but they were hammered out between Labour and Plaid Cymru in the last year of their coalition. The draft budget published on Tuesday will be the first purely Labour budget since the one published in 2006.
Q Who wants what?
Briefly, the Conservatives have said they want more spending on health. Under the current plans, the NHS budget will stand still for two years. Tories say this amounts to a £1bn real terms cut for the health service. But because of the sheer size of the health budget - about 40% of total spending - then any significant increase would have very serious consequences elsewhere. The Tories have also called for a council tax freeze.
The Liberal Democrats want more money for education. They say per-pupil spending in Wales must catch up with England as a matter of priority. The Welsh government argues that it is increasing spending on schools already by ensuring more money reaches the front line.
Plaid Cymru want to see the economic development budget increased. It is suffering one of the worst reductions across the portfolios, largely because it has so much capital spending within it. Plaid says the economic outlook is grimmer now than when the original plans were drawn up and that more money would protect jobs and prevent further damage to the economy.
Q How will the Welsh government cut its cloth?
Finance Minister Jane Hutt has suggested she may make some structural changes to the budget to make it easier to monitor which departments are likely to under spend during the year.