Welsh Liberal Democrat MP's 'concern' over EU veto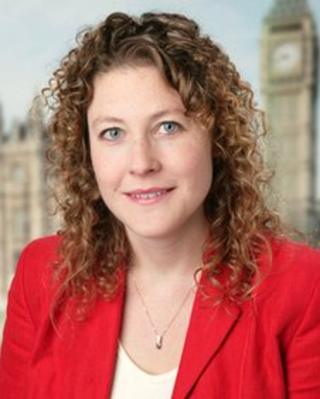 A Welsh Liberal Democrat MP says David Cameron's veto of EU treaty changes is "disappointing" as party leader Nick Clegg warned it is "bad for Britain".
Jenny Willott, Cardiff Central MP, said the move did not leave Britain in an "ideal position" and that politicians from all parties were "concerned".
Mr Cameron has argued that proposed changes to the EU's Lisbon Treaty were not in the UK's interest.
But Mr Clegg said it could leave the country "isolated and marginalised".
The deputy prime minister, who is far more pro-European than his Conservative coalition colleagues, had initially said the government was united over the use of the veto.
But on Sunday sources close to Mr Clegg told the BBC he "couldn't believe it" when he was told the summit in Brussels had "spectacularly unravelled".
It now looks likely that all 26 other members of the European Union will agree to a new "accord" setting out tougher budget rules aimed at preventing a repeat of the current eurozone crisis.
Agreed position
Ms Willott said there was a "huge amount of discussion and agreement" between the Liberal Democrats and Conservatives before the summit so that there was an agreed government position.
She added that Mr Clegg would have been involved throughout the process.
But after Mr Cameron emerged without a deal, she said many MPs were concerned about the position Britain was left in in Europe.
"I'm very disappointed in the way it's turned out and in the position we find ourselves in now," she told BBC Radio Wales' Sunday Supplement.
"But I don't think that's a complete game changer. I think that there are ways that we can still make sure we're heard.
"We're still in a position that we can negotiate with the other countries to make sure that what's in Britain's best interest across the whole economy, not just the City of London but across the whole of the economy, is heard and make sure that we're still able to influence that."
'Disappointed and surprised'
She added that she believed many politicians in the House of Commons were feeling "concerned".
Glyn Davies, the Conservative MP for Montgomeryshire, said he too was "disappointed and surprised" by the outcome of the treaty negotiations.
But he said: "I don't think the prime minister had any alternative. I think he's done the right thing for Britain and I'm very supportive of what he's done."
Speaking to the BBC's Andrew Marr programme, Mr Clegg said: "I'm bitterly disappointed by the outcome of last week's summit, precisely because I think now there is a danger that the UK will be isolated and marginalised within the European Union.
"I don't think that's good for jobs, in the City or elsewhere, I don't think it's good for growth or for families up and down the country."
He said he would now be doing "everything I can to ensure this setback does not become a permanent divide".
Mr Cameron has said he was seeking certain "safeguards" from Europe on protection of the single market and the UK's financial services industry.
French President Nicolas Sarkozy called those demands "unacceptable".