Welsh micro-businesses 'confused' over public sector support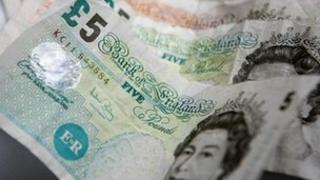 Small businesses are confused about where to turn for support available in the public sector, according to a report into Welsh firms with fewer than 10 staff.
The Welsh government-commissioned report calls for a single well-recognised brand that offers help to the private sector.
So-called micro-businesses were "overwhelmed" by regulation, it says.
Business Minister Edwina Hart promised to act on the recommendations.
The micro-business task and finish group said there was "significant confusion" among businesses about who offers them support, what help is available and how to access it.
It found evidence of duplication - even competition - among sources of public sector support, including the Welsh government, councils, voluntary groups, academic institutions and European projects.
Some parts of the public sector were also duplicating advice that was already available from expertise in the private sector.
Help for businesses needs to be "well co-ordinated, simple to understand and accessible", the report says.
Although there is a wide range of funding available to micro-business, access to it "can be difficult".
The group found 46% of such businesses identified cash flow as a barrier to success last year. A quarter said obtaining finance was a barrier.
The report adds that the burden of regulations "overwhelms" micro-businesses.
'Next big thing'
Wales has more than 193,000 businesses with up to nine employees - 94.5% of all businesses in Wales last year. With 331,400 jobs, they make up a third of private sector employment.
The group's chairman, Robert Lloyd Griffiths, of the Institute of Directors, said some of the smallest businesses could be "the next big thing".
His group wanted to "ensure they have access to the support they may one day require".
He said: "We believe that micro-businesses in Wales have immense potential to maintain, improve and increase the contribution that they can make to their communities, the economy and to the life of the Welsh nation."
Mrs Hart said she was delighted with the report and intended to "take forward" its recommendations.
"There's no point in having this report and allowing it to gather dust on the shelves," she said.