Leanne Wood calls for unity over public sector wages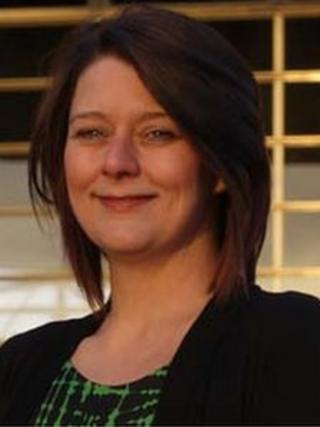 Welsh political leaders should unite against the introduction of regional pay in the public sector, Plaid Cymru's new leader has said.
Leanne Wood invited First Minister Carwyn Jones and the leaders of the Welsh Conservatives and Welsh Liberal Democrats to oppose the proposal.
It was her first appearance as Plaid leader at Mr Jones's weekly question time in the Senedd.
Mr Jones also repeated his criticism of Cardiff airport and its owners.
Ms Wood, elected Plaid leader last week, drew attention to EU figures which suggest the economy in poorer parts of Wales had fallen further behind the European average.
George Osborne would "exacerbate the situation even further" if he introduced regional pay deals in the public sector, she said.
'Common goal'
"From time to time first minister, when the people of our nation need their politicians to join together, the parties of this assembly are able to unite in a common goal," she said.
Party leaders should "stand together in a united position in order to stop this UK government from putting further pressure on household incomes in Wales".
Last autumn Mr Osborne asked pay review bodies to report on making the public sector "made more responsive to local labour markets".
Critics say Wales would lose out if UK-wide pay deals are scrapped. The Institute of Fiscal Studies think tank has estimated that Welsh workers can expect to earn 18% more in the public sector than the private sector.
Mr Jones said regional pay would have a "detrimental effect on Wales".
"It's a ludicrous measure. Ill-thought out, but typical of this government," he said.
Ms Wood later wrote to other party leaders asking them to sign a letter condemning any moves towards regional pay.
A Welsh Government spokesperson said: "We welcome Plaid Cymru's support for what the Welsh government has been doing to oppose regional pay.
"Last December, the first minister wrote to the prime minister on this very issue expressing his concern to such a plan."
In the chamber, Welsh Lib Dem leader Kirsty Williams said she had long been opposed to regional pay, adding she would stand up to the UK government where she thought it was wrong.
"If only the first minister had done a bit more of that when Labour was in charge for 13 years," she said.
She added that Ms Wood's election was an important step for the equality of women in public life.
Tory opposition leader Andrew RT Davies also congratulated his Plaid rival.
To laughs from AMs, he looked forward to working with her where possible.
'Cannot continue'
"I think it's safe to say from our exchanges there are some differences between the two of us," he added.
Repeated criticism by the first minister about Cardiff airport would not help the "brand" that the Welsh government says it wants to present to potential investors, Mr Davies said.
But Mr Jones said the situation at Cardiff airport "cannot continue", accusing its Spanish owners Abertis of "not running it along the model that they should be".
He said he had heard of someone being locked in the luggage hold and of passengers - including himself - having to enter the airport by a side entrance.