Nominations close for Welsh local council elections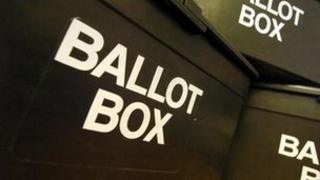 Nominations have closed for candidates standing in local elections in Wales on 3 May.
The deadline to submit nomination papers was midday on Wednesday. Councils must publish lists of candidates by 10 April.
Elections will be held in 21 of Wales' 22 local authorities - all except Anglesey council which is being run by ministerially-appointed commissioners.
The last local elections were held in 2008.
More than 1,200 seats are up for grabs, with councillors elected in first-past-the post elections.