Democracy reforms for 'more efficient' local councils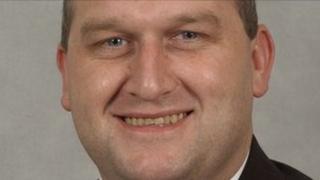 Council chief executives would only be paid as returning officers for work they do outside their normal office hours under proposals from the Welsh government.
A white paper suggests ending so-called double funding for elections staff.
It would mean council officials cannot be paid for working as electoral officers while also being paid by their authorities.
The plans are contained in a consultation on a Local Democracy Bill.
If passed, it would create a legal requirement for council audit committees, which monitor spending, to reflect the political balance on the council.
Funding will be available to improve the scrutiny of authorities, allowing councils to share good practice. Ministers already have the power to order councils to form joint scrutiny committees.
There would also be reforms to the way low-level complaints about the conduct of councillors are dealt with.
They should be resolved locally, instead of going through costly ombudsman proceedings, the white paper says.
Six regional standards committees would be set up to make dealing with allegations more efficient and to avoid potential conflicts of interest.
And there is a proposal for town and community councils to publish records of proceedings and contact details online. A survey in 2010 found only around half had websites.
'Challenges'
Local Government Minister Carl Sargeant said the bill was part of a drive to "ensure that our local democracy operates as efficiently as possible to meet the challenges posed by the current period".
"We need to ensure that our local authorities are democratically representative of their communities, are organised in the most effective way, communicate well with the public and have the necessary skills and knowledge to cope with changes in the way that services are being delivered to the public," he said.
Changes would be made to the Local Government Boundary Commission after a row over redrawing boundaries in 2010. It could be re-named the Local Democracy and Boundary Commission for Wales.