Julie Morgan AM calls for Welsh assembly allotment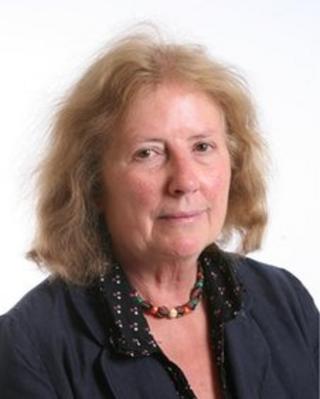 A Welsh assembly member has called for a vacant plot of land next to the Senedd to be turned into an allotment for members and staff.
Labour's Julie Morgan said a large empty site at the side of the building would be ideal for growing food.
Cardiff North AM Mrs Morgan asked whether the assembly's authorities had thought about developing the site.
She said she was already growing tomatoes on her office window sill in Cardiff Bay.
Speaking during questions in the Senedd, she asked whether the all-party assembly commission, which runs the estate, had considered negotiating with the owners of the land around the Senedd "in order to develop food growing projects involving staff and assembly members?"
It could be done in partnership with other organisations, including youth movement the Urdd, she said.
Tomatoes
"I'm already growing tomatoes on the windowsill in my room, as I know are other members, and I know the commission wants to encourage this kind of activity," she said.
The vacant site, which faces out into Cardiff Bay, is the size of several tennis courts and is one of the few areas to have remained empty since the area was redeveloped in the 1990s.
Commission member Peter Black commended Mrs Morgan for growing tomatoes and said he hoped they would be offered around the chamber at some future date.
However, he added that the issue with regard to the plot of land was "one of resource".
He said: "There is a plot of land adjacent to the Senedd but it is not owned by the assembly, and I think we would have to take a judgement as to whether we would want our staff actually out there tending to the vegetables as opposed to delivering the service which members have come to expect of them.
"If the member doesn't mind, I will take that under advisement and discuss that further rather than give any positive response at this time."
Mrs Morgan's husband, former First Minister Rhodri, is a grow-your-own enthusiast.
When he stood down in 2009 he said he hoped retirement would allow him more time to spend in his allotment.