Plaid Cymru runner-up Elin Jones named deputy group leader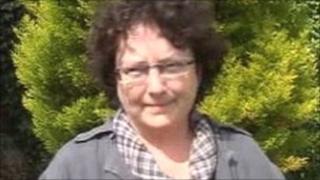 Elin Jones has been appointed deputy leader of the Plaid Cymru group in the Welsh assembly.
The Ceredigion AM was beaten into second place at the Plaid leadership election by Leanne Wood in March.
Plaid AMs voted her in as deputy on Tuesday after she was nominated for the role by Ms Wood.
Ms Jones, Plaid's health spokeswoman, said she was honoured to get the unanimous support of the Plaid group.
"Along with continuing to campaign for the future of Wales' health service as our party's health spokesperson, I intend to focus my efforts towards achieving Plaid's goal of improving the economic prospects of our nation," she said.
Ms Wood said: "Elin and I have worked closely together since I was elected leader earlier this year, and as expected she has supported me every step of the way since our leadership contest.
Ms Jones, who was rural affairs minister in the previous Labour-Plaid coalition government, was elected to the assembly when it was created in 1999.
She had been a member of Aberystwyth Town Council, becoming its youngest mayor. She served as national chair of her party from 2000 to 2002.