Plaid Cymru proposals to fix 'flawed' tuition fee grants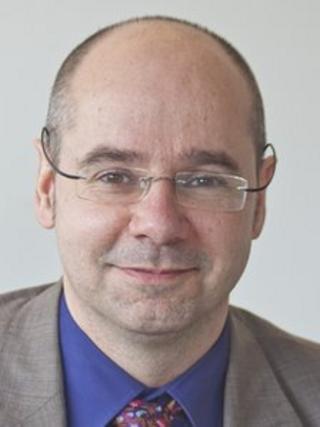 Plaid Cymru has proposed restricting tuition fee grants so that they are only available to students who go to Welsh universities.
It is among options for an "affordable" tuition fee policy contained in a consultation paper.
It would reverse the current system of subsidising the cost of tuition for students regardless of where in the UK they go to university.
The Welsh government says its policy is "fully costed and sustainable".
But Plaid education spokesman Simon Thomas said the system was "flawed".
Reintroducing an incentive for Welsh students to go to Welsh universities would benefit Wales' economy, the party's consultation paper says.
Other options include Plaid's "ideal system" of abolishing tuition fees.
But it adds that achieving this without harming funding for higher education would cost £336m and divert money from other public services.
'Strong economy'
Mr Thomas said: "Students who study in Wales are more likely to work in Wales and the skills that these graduates have are vital to creating a strong economy.
"We are going to talk to as many people as possible to gather their ideas and to draw up a policy that delivers a fair, affordable and sustainable tuition fees system which will support our students as well as our economy."
Tuition fees have risen to a maximum of £9,000 this academic year.
Welsh students will pay about £3,500 - regardless of where they study - with the Welsh government making up the difference.
In a statement, Education Minister Leighton Andrews said no full-time undergraduate from Wales will see a real terms increase in their fees during the lifetime of the assembly.
He said: "At the centre of our policy on student finance is the principle that access to higher education should be on the basis of the individual's potential to benefit, and not on the basis of what they can afford to pay.
"This is why we've put in place what we believe is the most equitable student finance system we've ever created.
"It's clear from our levels of support, in Wales, the Welsh government is sticking up for our students to give them the best educational opportunities."