Welsh official to drum up investment in San Francisco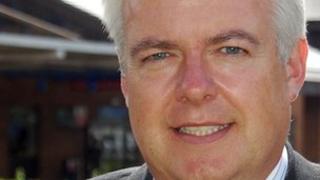 A Welsh government official will be permanently based in San Francisco, First Minister Carwyn Jones has announced during his trade mission to the city on the west coast of the USA.
Working at the British Consulate, the official will promote Wales to potential investors.
Mr Jones is leading a delegation of 18 Welsh businesses on a four-day visit.
Before leaving for the US he spoke of his hope that the trip would help open doors for Wales in Silicon Valley.
Mr Jones has previously said Wales needs to be represented on the US west coast. The Welsh government already has three officials working in New York and one in Washington DC.
He said: "San Francisco has one of the world's most famous sites with the Golden Gate Bridge and our presence here in the city can be described as Wales' bridge to the vast west coast economy.
"The Consulate provides us with the perfect base to promote what Wales can offer to businesses and potential investors.
"It is the duty of the Welsh government to do all it can to attract high quality investment and to achieve this we need to be visible in markets such as the west coast."
He added: "We have a simple message - Wales is open for business, is an excellent environment to locate and is welcoming to companies."
On Monday it was announced that a deal signed in San Francisco could create up to 100 jobs at Carmarthenshire-based Hydro Industries.
The value of Welsh exports to north America has improved over the last three years, but they dipped slightly late last year.
Wales exported £915m to north America in the third quarter of 2012, compared to more than £1bn in the third quarter of 2011.