Welsh assembly: Lib Dems want 'proper parliament' power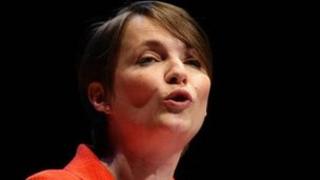 More powers should be devolved to the Welsh assembly as a step towards a "proper parliament" in Cardiff, according to the Liberal Democrats.
Prisons and policing should both be run from Cardiff Bay, say the Lib Dems.
They made the call in their submission to the Silk Commission which is examining whether more powers should be given to the assembly.
The commission has already published a first report which said the assembly should have some tax-varying powers.
In their evidence to Silk, the Lib Dems say they are offering proposals to "bolster the National Assembly, moving closer towards a proper parliament for Wales".
They want the assembly to be able to alter the arrangements for local elections, including having the ability to lower the voting age to 16.
They also want powers over the regulation of broadcasting and decisions on energy planning to be devolved.
A new model of devolution was needed to spell out more clearly what the assembly can do and what areas of policy remain with Westminster, the Lib Dems said.
Welsh Lib Dem leader Kristy Williams said: "I am immensely proud of the Welsh Liberal Democrats' strong held belief of securing home rule for Wales and I believe our submission today follows in that tradition.
"The Welsh Liberal Democrats were instrumental in establishing the Silk Commission as we believe Wales must have a proper functioning parliament.
"Our proposals today would make a giant step towards achieving that goal."