Wales council tax: Average bills to rise 2.9% in 2013/14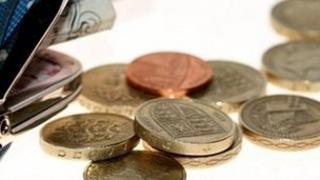 Council tax bills in Wales will rise by an average of around 2.9% in April.
Despite the rise, local government leaders say Welsh taxpayers will still pay around £200 less than those in England during the next financial year.
Cuts to public spending and the state of the economy made it inevitable that bills would go up, said the Welsh Local Government Association (WLGA).
Two of Wales' 22 councils - Cardiff and Monmouthshire - are freezing council tax in 2013/14.
The biggest rise will be 5% in Anglesey.
The 2.9% average comes from a survey by the WLGA.
Some councils are still in the process of finalising their budgets for the forthcoming financial year, which starts in April.
WLGA finance spokesman Aaron Shotton said: "Welsh councils are seeking to maintain their efforts to keep council tax rates down as low as possible, but it is inevitable that bills will rise given the current economic circumstances.
"Local government is experiencing unprecedented financial pressures due to the poor economic climate, real terms cuts to grant funding and UK government reform of the Welfare state.
"Our focus is on getting the balance right for our citizens."
BBC Wales will have in-depth analysis of public spending by local councils on Friday.