Budget 2013: Businesses banking on chancellor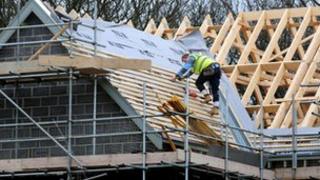 Most of the businesses I've spoken to in Wales in recent weeks are not expecting a huge amount from today's budget.
The wish list is long, such as a major round of infrastructure projects, or significant tax cuts, but few are realistically expecting that to happen.
The lower than expected economic predictions we are likely to see will provide sobering reading, and further knock confidence levels which are already fragile.
The South Wales Chamber would like help for exporters, which is particularly timely given last week's figures showing a 10% fall in the value of Welsh exports in 2012 compared with the previous year.
The prospect of further spending cuts in UK government departments in order to fund some infrastructure projects will generate a mixed response.
Public-facing businesses, particularly in communities where there is a heavy reliance on public sector work, have always been nervous about the impact of cuts on their bottom line, as have companies reliant on contracts with hospitals and local authorities.
But firms in areas like manufacturing, construction and civil engineering will be delighted to see any kind of push on new infrastructure projects which no doubt they will be keen to tender for, even though the process has become hugely competitive.
Realistic tax reductions will always go down well with businesses, and this year they could include plans to further raise the rate at which people start paying income tax, and possibly more reductions in corporation tax.
The big one is a postponement of the fuel duty escalator which is due to be introduced in September and I suspect that will be the first thing that many people running small and medium sized businesses in Wales will be looking out for when Chancellor George Osborne begins speaking.