Underperforming Genesis back-to-work scheme wound up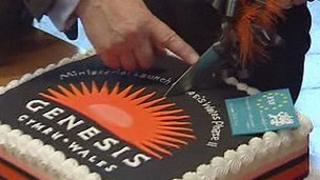 A £36m back-to-work scheme is being wound up early because it has missed its targets, the Welsh government has confirmed.
Ministers said Genesis Cymru Wales 2 "was continuing to underperform" and that they would learn lessons from it.
Launched in 2008 the scheme was supposed to help 20,000 people get jobs or qualifications.
But BBC Wales revealed in February that only around half that number took part and fewer than 800 found work.
The European-funded programme was designed to help people who were having the most difficulty getting into work, including single parents.
Ministers started considering ending the scheme this year, instead of 2014 as originally planned, after a review found the programme was not performing.
Closure
Deputy skills minister Jeff Cuthbert confirmed on Monday that a "phased closure" of Genesis would start in July as the review found it was "underperforming against recruitment, expenditure and performance targets".
Other ways of helping people have been discussed with local councils and the Wales European Funding Office (Wefo), he said.
He said: "Whilst Genesis helped many people to develop their confidence and self-esteem to find work now or in the future we cannot ignore the fact that the programme was continuing to underperform.
"One of the key aims of the programme was to support hard-to-reach groups into employment and performance figures showed that this objective was simply not being met for the project as a whole and did not compare favourably with other programmes delivering to similar groups of participants."
It emerged earlier this year that Genesis faced being axed.
Documents obtained by BBC Wales in February showed the number of people who took part was well short of the original target:
By June 2012 there had been 10,500 participants.
Of these, only 789 were working at least 16 hours a week.
Creating those jobs cost an average of £44,735 each - the target when the programme began in 2008 was around £13,000-per job.
Mr Cuthbert added: "Lessons will be learnt from this and will inform the way we deliver future adult employment and skills programmes in Wales.
"Similarly, we will ensure that we integrate the best practice from Genesis in the development of future programmes."
Run by local councils and funded from EU aid to improve the Welsh economy, Genesis was meant to help people struggling to join the workforce.
It offered mentoring, help with childcare and assistance for people to attend training courses and interviews.
About 15,000 of the people it was aimed at were in the deprived parts of west Wales and the valleys.
At the outset £67m was set aside to run it. That was later reduced to £56m, but by June last year just £36m had been spent.