Polls for voting in the European elections closes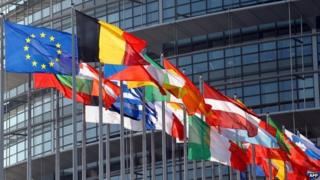 Polling stations have closed across Wales for voting in the European elections.
Eleven political parties are standing for four seats to represent Wales at the European Parliament.
At the previous elections, in 2009, the Conservatives, Labour, Plaid Cymru and UKIP each had a Welsh MEP elected.
Polling stations shut at 22:00 BST, with counting taking place on Sunday evening and the final result expected sometime after midnight.
The declaration is being held back until polling stations across the rest of the European Union have closed, so the outcome of the elections can be announced at the same time.
A list of all the parties and candidates standing in Wales is available here.
No local elections were held in Wales.