No backing down over all-women shortlist, says Labour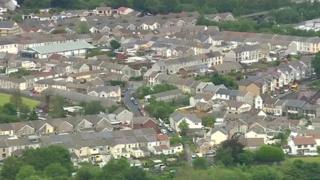 Labour has told its Cynon Valley branch it must pick a new parliamentary candidate for the ward from an all-women shortlist despite objections.
Local members cancelled a meeting last week to select a successor to outgoing MP Ann Clwyd because of the ruling made at a UK level.
The Labour Party has confirmed there is no right of appeal to its decision.
Local Labour secretary Alun Williams refused to say whether it would accept the central party's ruling.
Ms Clwyd, who is retiring at the 2015 general election, has said local party members should be allowed to make their own decisions.
Labour General Secretary Iain McNicol is due to visit the constituency to explain the decision in the next few weeks.
Mr Williams said: "The anger is still there.
"We have always said we want to meet with him and get him to listen to the anger and to respond to the general concerns we have about the way the decision was made and the decision itself."
All-women shortlists are Labour Party policy and First Minister Carwyn Jones has spoken out in support of the decision in Cynon Valley.
He said the party always tried to ensure parliament consisted of people from a wide section of society.