Domestic abuse bill name may focus on women victims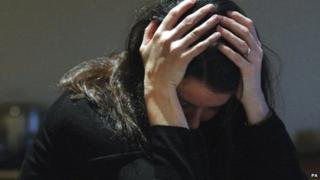 A bill to combat domestic violence in Wales may have its name changed to stress the plight of women as victims.
Campaigners have claimed that a bill about "gender-based" violence could fail to tackle the underlying issues.
The Welsh government had previously said that the content of the Bill rather than its title was important.
But Public Service Minister Leighton Andrews announced the possible change of heart in the assembly chamber on Tuesday.
A report by the assembly's Communities, Equality and Local Government Committee earlier in November said highlighting women as the most likely victims would help ensure services are tailored to the "specific needs" of men and women respectively.
Committee chairwoman Christine Chapman said at the time: "We believe that the Bill should refer to 'Violence Against Women' rather than 'Gender-based Violence' and that this would reflect the disproportionate way in which women are affected by violence and abuse in a domestic setting."
'Healthy relationships'
On Tuesday, Mr Andrews said he was "clear that the Bill must recognise the specific challenge of violence against women and girls".
He said: "We've always stated categorically that we recognise women and girls are disproportionately affected by violence and abuse.
"In view of the new section on violence against women and girls I will also be considering a possible change to the short title of the Bill."
Ms Chapman has also called for schools to teach children lessons about healthy relationships.
Welsh government proposals for such lessons were dropped from the Bill.
Mr Andrews said the idea will be looked at as part of a broader review of the school curriculum, and he wants the provision of healthy relationship education to become more consistent within personal and social education lessons.