£200m EU funding to help youths get jobs in Wales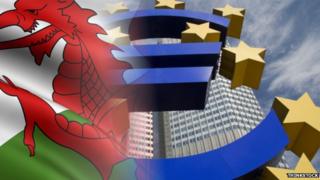 Young people in Wales will be helped to get jobs and improve their skills with £200m of European funding.
The money will be used to tackle issues behind youth unemployment, and engaging youngsters in science, technology and maths, and engineering.
Finance Minister Jane Hutt wants to cut the number of 16-24 year olds who are not working, learning or training.
The money has come from the European Social Fund, a £2bn package for Wales for the next six years.
The announcement on the EU cash came as ministers addressed a conference on youth employment in Cardiff.
Julie James, the deputy minister for skills, said the Welsh government's commitment to tackling youth jobless issues was "paying off".
"We have managed to reverse a ten year trend, with the numbers of young people aged between 16 and 18 not in education, employment, or training falling again this year," she said.