Cardiff council could sell properties to raise up to £10m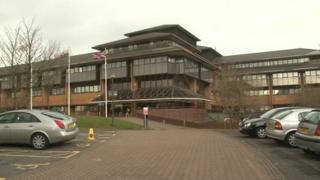 Hundreds of properties owned by Wales' biggest council could be sold off to raise up to £10m.
Consultants Jones Lang LaSalle has been asked by Cardiff council to review its 561 non-operational buildings.
They include shops, pubs, clubs, hotels and industrial workshops.
The report says the council should sell 261 properties but keep its bigger commercial properties - with tenants including Marks and Spencer, Boots and Tesco.
The authority's leader, Phil Bale, said: "We need to look at everything we do and also all the assets we own to make sure we deliver as much income as possible."