Business rate relief to continue with £35m pledge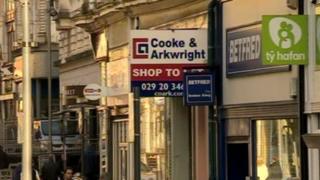 Rate relief for Welsh firms will continue following a £35m pledge by the Welsh government.
Finance Minister Jane Hutt said helping small businesses "continues to be important" with increases in bills to be capped again at 2%.
The Federation of Small Businesses Wales welcomed the news.
However a spokesman called for "much wider reform" to help firms when control of non-domestic rates passes to Wales in April.
The money is coming to Wales as a result of the UK government's Autumn Statement.
Ms Hutt also announced an extra £8.4m for education and skills, and confirmed the extra £70m for health in 2015-16 which was announced in December.