Mawr Community Council still failing, auditors say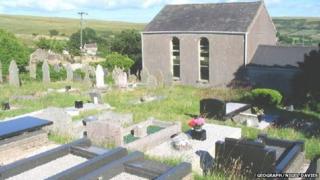 A "dysfunctional" community council has failed to learn lessons from a critical report three years ago, auditors say.
Mawr Community Council, near Swansea, was criticised in 2011 for failing to keep proper accounts or pay taxes on time by the Wales Audit Office (WAO).
Assistant Auditor General Anthony Barrett said it was "worrying" the council had not learned its lesson and was still "failing" the people of Mawr.
It was ordered to call a public meeting about the report within a month.
The latest WAO report on Thursday said the council had arranged to reclaim VAT on fuel for three welfare halls which may have broken tax rules, while "poor governance and administration" led to "unnecessary and avoidable expenditure" of £10,500.
The council, which serves rural communities north of Swansea including Craigcefnparc, Garnswllt and Felindre, could not be reached for comment.