Stamp duty: Consultation on plans for replacement tax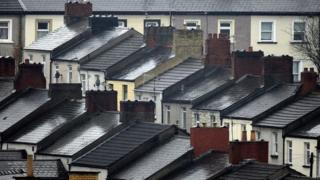 Consultation on a new land transaction tax to replace stamp duty in Wales in 2018 will begin on 10 February, ministers have said.
Stamp duty is currently levied on the sale of property costing more than £125,000.
Another consultation - on landfill tax - will follow at the end of February.
The taxes are among the powers being devolved under the Wales Act, in response to the findings of the Silk Commission.
Finance Minister Jane Hutt said it was important to "engage widely and openly" on all aspects of the tax plans.