UKIP office asks egg throwers to hit Farage target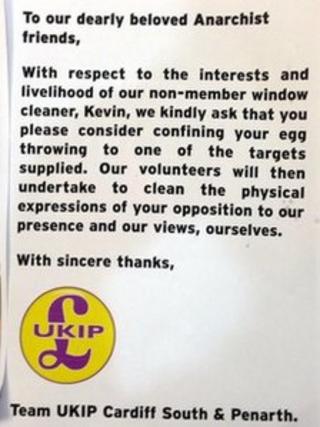 A UKIP office in south Wales is inviting protesters to throw eggs at a picture of leader Nigel Farage to make life easier for its window cleaner.
The high street shop in Penarth, Vale of Glamorgan, has been targeted by opponents since it opened in November.
The party now invites its "anarchist friends" to aim their eggs at posters of Mr Farage and Cardiff South and Penarth candidate John Rees-Evans.
A UKIP spokesman said no eggs had been thrown since the posters were put up.