'Ill-thought-out' mansion tax to hit just 87 Welsh homes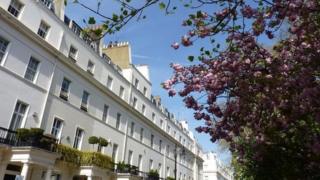 Just 87 homes in Wales would be hit by the mansion tax if it goes ahead, according to new figures.
Labour plans for the levy on properties worth more than £2m have been dismissed by Welsh Conservatives.
The tax would only raise £500,000 in Wales, according to property website Zoopla.
Tory leader Andrew RT Davies accused Labour of being "intent on developing ill-thought-out wealth taxes which simply don't work".
Mr Davies asked whether First Minister Carwyn Jones agreed with the policy.
"Labour themselves disagree with each other about this poorly thought-out plan, with Scottish Labour at war with figures in Westminster, and Lord Mandelson describing it as crude." said Mr Davies.
"Here, the first minister should make his opinions clear and clarify whether or not he supports these unworkable plans."
​A Welsh Labour spokesman said: "Labour's mansion tax is a good, progressive proposal, and we will be announcing how we will spend the consequential funding in the coming days."