University a disaster for many young people, Crabb says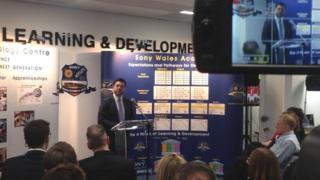 Sending young people to university is a "disaster" for those who are more suited to apprenticeships, Welsh Secretary Stephen Crabb has said.
He criticised a target of degrees for 50% of young people set by the last Labour UK government, calling on Welsh ministers to focus on apprenticeships.
Mr Crabb said Wales was "not doing well enough" educating "our young talent".
The speech, at the Sony factory in Pencoed, was the latest salvo in a row with Labour over education standards.