Voluntary organisations funding cut by Welsh ministers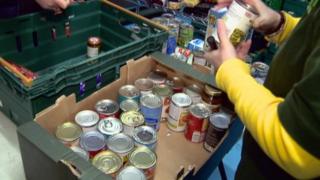 Voluntary organisations across Wales are to receive £6.6m from April, the communities minister has announced.
The money represents a cut of 8.3%, or £600,000, on funding for 2014-15.
Lesley Griffiths said the cash includes £4.8m for support bodies such as the Wales Council for Voluntary Action (WCVA), which help people improve their local area.
There is also funding for the Criminal Records Unit, to help ensure safer recruitment of staff and volunteers.