Another twist in St David's Day powers saga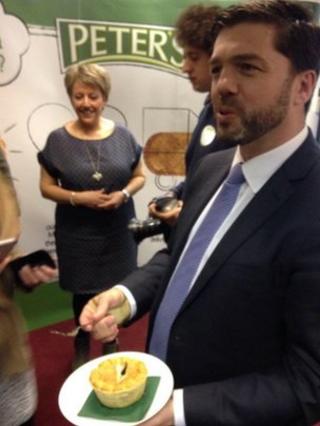 Just one more sleep. Tomorrow the UK government's plans to transfer more powers to Wales should become clearer.
Four months ago, Welsh Secretary Stephen Crabb set out to find a cross-party consensus on "a blueprint for change to the way Wales is governed". by St David's Day.
That blueprint has been changed in the run-up to publication. Earlier this week, I reported how the UK government had offered Welsh ministers a funding deal - if they agreed to hold a referendum on the devolution of income tax powers.
That idea didn't go down well with either the Labour Welsh government or (significantly) the Welsh Liberal Democrats. A phrase involving prams and toys was overheard. So now, I'm told by a well-placed source, it's been dropped.
The blueprint may refer instead to the Welsh government being expected to trigger a referendum rather than an explicit link between the funding offer and holding a vote. The strings attached to the deal have been loosened.
That will still allow the Conservatives to challenge Labour to hold an early referendum, the Lib Dems to accuse Labour of blocking more powers, and Plaid Cymru to claim the overall deal shows Westminster can't deliver for Wales.
There are, after all, limits to cross-party consensus ten weeks before a general election. The blueprint is expected to be revealed (jointly) by David Cameron and Nick Clegg tomorrow.