£20m scheme to encourage cutting-edge products announced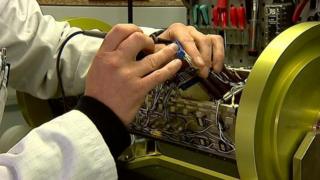 A £20m programme to help firms develop ideas and products has been announced by Economy Minister Edwina Hart.
She said the SMART Innovation service would replace the Business Innovation scheme that had helped "significantly increase" research and development.
Ms Hart said the new service would also "encourage collaboration between the academic and commercial worlds".
The programme is receiving £12m from the European Regional Development Fund and £8m from the Welsh government.