MPs discover pre-election consensus in health debate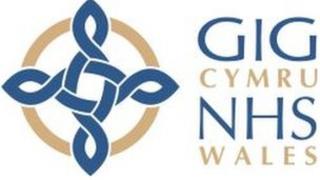 It's provoked some of the angriest exchanges the House of Commons has seen in recent times. The prime minister has described Offa's Dyke as "a line between life and death".
So you might expect a parliamentary inquiry into cross-border health arrangements between Wales and England to be particularly controversial.
But today's report by the Welsh affairs select committee has been signed off by MPs from all four parties, some of whom privately admit it is "bland" and "sanitised" despite the challenges of different waiting times targets, GP recruitment processes and even IT systems.
Committee chair David Davies says it wasn't an inquiry into the merits of the NHS in both countries, although the MPs were told that some Welsh patients felt they were treated as second-class citizens in England.
You can read some of the evidence given by Welsh patients using NHS England here and by English patients using NHS Wales here. Some families have clearly had some very unhappy experiences, although the MPs avoid drawing too many conclusions from the online forum.
Mr Davies did admit: "Frankly, like a lot of my constituents, I would chose to be treated in England, not in Wales," although you won't find that in the report.
So how has controversy become consensus? The answer lies in timing. With the election just 56 days away, the Welsh committee decided to err on the side of vanilla rather than risk non-publication.
The Welsh affairs committee is not the only one that's been looking at the NHS. By contrast, an inquiry by the health select committee has ended in stalemate, which means its report won't be published before the general election.