No Wales-England border economically, says Labour MP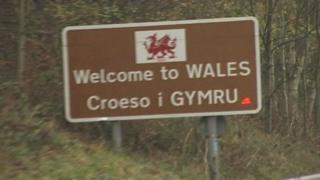 The border between Wales and England does not exist in economic terms, Alyn and Deeside MP Mark Tami has said.
The Labour MP said workers routinely cross the border, to employers such as Vauxhall in Ellesmere Port, Cheshire and Airbus at Broughton in Flintshire
Tory Clwyd West MP David Jones said people outside north Wales do not fully understand its relationship with cities such as Liverpool and Manchester.
Mr Tami led a Westminster Hall debate on north Wales economic infrastructure.