Free swimming cash targets lessons for those in poor areas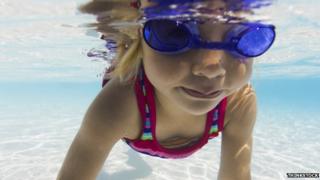 Funding for free swimming for under-16s in Wales is to be targeted at lessons for youngsters in poorer areas.
The scheme, launched in 2003, first ran in the school holidays but was later amended to include weekend sessions.
The budget is being cut from £3.4m in 2014-15 to £3m in 2015-16, but no county will lose all its funding.
Deputy Sport Minister Ken Skates said: "We know that those from a deprived background are less likely to be able to swim."