Millions 'could be lost' if tax deal hits Welsh budget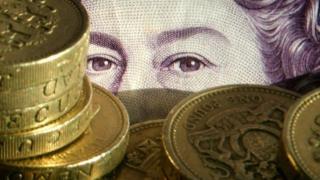 Hundreds of millions could be lost if a deal on devolving tax disadvantages Wales, a government finance expert has said.
Ed Poole said the finance minister in the next assembly term will face a "difficult job".
He said tough talks with the UK treasury lie ahead over how the Welsh budget will be altered when stamp duty and over levies are devolved.
The assembly election campaign gets officially under way on Wednesday.
Mr Poole, a lecturer in political economy and Welsh politics with the Wales Governance Centre at Cardiff University, warned uncertainty in the world economy could lead to further cuts.
He said tax devolution was likely to be one of the "defining stories" in the fifth assembly term.
Stamp duty, landfill tax and 10p of income tax are set to be devolved to Wales in the next assembly term.
"The way in which Wales' budget is adjusted to account for these new taxes promises to be highly controversial and will be subject to tough negotiations with the treasury," Mr Poole said.
"Over an assembly term, a formula that disadvantages Wales could represent a cumulative loss of hundreds of millions of pounds to the budget."
Real terms
Mr Poole said the Welsh Government faced an 8% real terms cut in the money available for Welsh public services, like the NHS and education.
He said such funding in the next assembly is likely to be more stable than it was in the last, primarily due to the planned ring-fencing of health and education spending in England.
This month's UK Government budget anticipated small cash increases in Welsh Government funding over the next five years, without taking inflation into account, Mr Poole said.
"However, these plans are dependent on a national and global economic outlook that is far from certain," he said.
"The Office of Budget Responsibility recently cited slower economic growth in China, uncertain prospects for oil prices and the oil supply, and most significantly, lower-than-expected productivity which would result in lower GDP growth in the national economy."
He added further uncertainty to Wales' future funding surrounded the EU referendum in June.
"If this uncertainty were to result in lower rates of economic growth and tax receipts, these may cause the UK Government to impose further cuts, particularly if the chancellor sticks to his three fiscal targets relating to a budget surplus, debt and welfare," he said.