Cost estimates of laws should improve, say AMs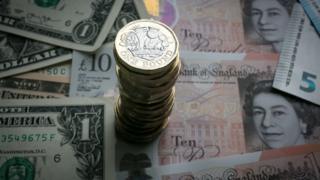 Improvements should be made to how the Welsh Government calculates what it thinks new laws will cost, an assembly committee has said.
It comes after the estimate of what officials thought a law on special educational needs would cost spiralled by £12.7m.
Plaid AM Simon Thomas said there needed to be more opportunity for AMs to scrutinise the estimates.
The Welsh Government said it would consider the findings of the report.
When ministers propose new laws, assessments of the costs are published alongside the bills themselves.
During the summer the Welsh Government's estimate for how much the Additional Learning Needs and Education Tribunal Bill would cost increased substantially - although the increase has since been revised down from £13.1m to £12.7m.
The report calls for the committee to recommend the Welsh Government gives more thorough internal scrutiny of the assessments before they are released.
Ministers should also look at ways to monitor what new laws were costing, ensuring public bodies did not run up higher costs than those anticipated, AMs said.
"Public finances are coming under increasing pressure as austerity and uncertainty surrounding Brexit continue to take their toll," said Mr Thomas, chairman of the assembly's finance committee which produced the report.
"This committee accepts that the estimates which accompany new legislation are just that, but we believe that there should be more opportunity to monitor and evaluate these costs, both to ensure value for money, but also to increase the accuracy of the processes which produce the estimates in the first place."